Law Office of Susan E. Kaufman, LLC • Wilmington, Delaware • Law Practice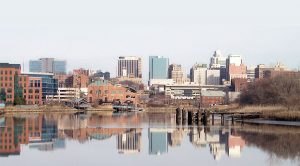 We are a bankruptcy and creditors' rights boutique practice representing all creditors, including labor unions, pension and health and welfare funds, commercial landlords and trade vendors in Chapter 11, Chapter 13 and Chapter 7 bankruptcies in the District of Delaware, as well as parties in bankruptcy litigation, including preference and fraudulent conveyance actions. We also represent a Chapter 7 Panel Trustee in all aspects of bankruptcy case administration.
Additionally, we represent and advise small businesses and individuals in civil matters before the Delaware Court of Chancery, Delaware Superior Court and Delaware Court of Common Pleas.
With 30 years of collective experience, we have the ability to assist you in an efficient, economical manner.