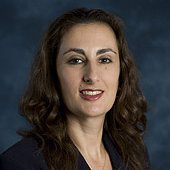 Susan Kaufman
Phone: 302-472-7423
skaufman@skaufmanlaw.com
Law Office of Susan E. Kaufman, LLC – Attorney / Owner (Oct. 2015 to present)
Owner of law firm representing creditors in Chapter 11 and 7 bankruptcies, including labor unions, pension funds, and commercial landlords. We also represent a Chapter 7 Panel Bankruptcy Trustee in all aspects of bankruptcy estate administration.
Cooch and Taylor, P.A. – Attorney (July 2008-September 2015)
Represented companies, individuals and labor unions in matters before the United States Bankruptcy Court for the District of Delaware, as well as all courts of the State of Delaware. Represented a Chapter 7 Panel Trustee in all aspects of individual and corporate Chapter 7 bankruptcies, including Archway Cookies, LLC, Signature Aluminum, LLC, Nexity Financial Corp., 38 Studios, LLC, Advanced Interactive Systems, Inc., and Advance Nanotech, Inc. Assisted businesses with corporate formation, organizational documents, and business planning.
Heiman Gouge & Kaufman, LLP – Partner (July 2003-June 2008)
Represented Chapter 7 and Chapter 13 debtors and creditors. Represented large creditors in Chapter 11 bankruptcies, including labor unions such as the International Union, UAW and the United Steelworkers and commercial landlords. Represented individuals and businesses in matters before Federal and State Courts in Delaware.
Heiman Aber Goldust & Baker – Associate (January 1996-June 2003)
Heiman Aber Goldlust & Baker – Law clerk (Sept. 1995 – Dec. 1995)
Education:
Villanova University School of Law – Juris Doctor, 1994
University of Delaware – Bachelor of Science, 1991 – Magna Cum Laude
Bar Admissions:                                                                                                                                                                                                                                                                                                                Pennsylvania – January 1995
Delaware – January 1996
United States District Court District of Delaware – 1996                                                                                                                                                                                                                                                          Third Circuit Court of Appeals – 2017
Associations: Delaware State Bar Association, Pennsylvania State Bar Association, American Bankruptcy Institute, International Women's Insolvency & Restructuring Confederation, National Association of Bankruptcy Trustees, AFL-CIO Lawyers Coordinating Committee

---

M. Claire McCudden
Phone: 302-472-7422
cmccudden@skaufmanlaw.com
Law Office of Susan E. Kaufman, LLC
October 2015 – Present  Wilmington, DE
Representation of the Chapter 7 Trustee in various bankruptcy matters including the administration of asset and non-asset cases.
Cooch and Taylor P.A.
August 2007 – September 2015 (8 years 2 months) Wilmington, Delaware

---
January Reif, Paralegal